Montreal is a proper noun. Montreal is (1) a city in southern Quebec province on the Saint Lawrence River; the largest city in Quebec and 2nd largest in Canada; the 2nd largest French-speaking city in the world. The following articles provide more information about the proper noun Montreal.
Quebec


The province of Quebec is quite large, covering one-sixth of Canada, but its northern three-quarters is sparsely populated. Its strong French heritage and customs set it apart from Canada's other provinces.
http://www.canada-maps.org/quebec.htm

Hockey Teams


Professional hockey was introduced in 1917 with four Canadian teams: the Montreal Canadiens, the Montreal Wanderers, the Ottawa Senators, and the Quebec Bulldogs.
http://www.teamnames.us/hockey-teams.htm

Concordia University


Concordia University, located in Montreal, Canada, was founded in 1974. There are almost 31,000 students, 3500 of whom are international students. The school offers an extensive adult education program. Students enroll in one of four schools--Arts and Sciences, Engineering and Computer Science, Fine Arts, and The Molson School of Business. Complete information about applying is on the website.
http://www.concordia.ca/
The following articles provide recent Montreal-related news.
Montreal man convicted of terrorism for US airport attack


A man who drove to Michigan from Montreal and stabbed an airport police officer has been convicted of terrorism and other crimes.
Fox News. Tuesday, 13 Nov 2018 20:06:00 GMT.

In Mons, Belgians turn out to remember their Canadian liberators of 1918


Mons, Belgium, was the last town to be recaptured from the Germans before the end of the First World War. The Montreal regiment that was there in 1918 returned Sunday to mark the 100th anniversary.
Canadian Broadcasting Corporation. Sunday, 11 Nov 2018 15:23:57 EST.

Canada's Bombardier says it will cut 5,000 jobs


MONTREAL (AP) - Canadian plane and train maker Bombardier Inc. said Thursday it will shed 5,000 jobs and sell off two units as part of a five-year plan to rein in costs, focus on rail and business jets, and reduce debt. ...
Washington Times. Thursday, 08 Nov 2018 16:46:00 -0500.
The following digital image illustrates the proper noun Montreal.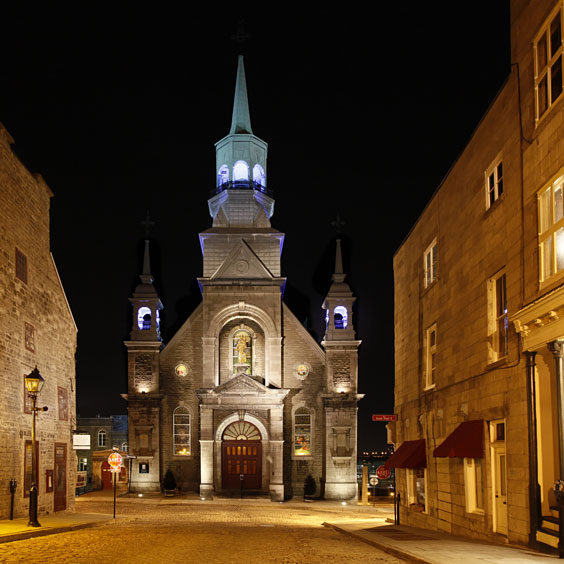 A Church in Montreal
Interactive Montreal Maps
Use the map menu below to display interactive maps of Montreal, Quebec, either in a frame on this page or in full-screen mode.
---
Copyright © 2012- TagWeb.org.
All rights reserved.