The word measure is a noun. Measure means (1) how much there is of something that you can quantify, (2) any maneuver made as part of progress toward a goal, (3) the act or process of measuring, (4) measuring instrument having a sequence of marks at regular intervals; used as a reference in making measurements, (5) a statute in draft before it becomes law, (6) musical notation for a repeating pattern of musical beats, (7) (prosody) the accent in a metrical foot of verse, (8) a basis for comparison; a reference point against which other things can be evaluated. Measure is also a verb that means (1) express as a number or measure or quantity, (2) determine the measurements of something or somebody, take measurements of, (3) place a value on; judge the worth of something, (4) have certain dimensions. The following articles and web pages elaborate on the word measure.

The following articles provide recent

measure

-related news.

The following digital image illustrates the word measure.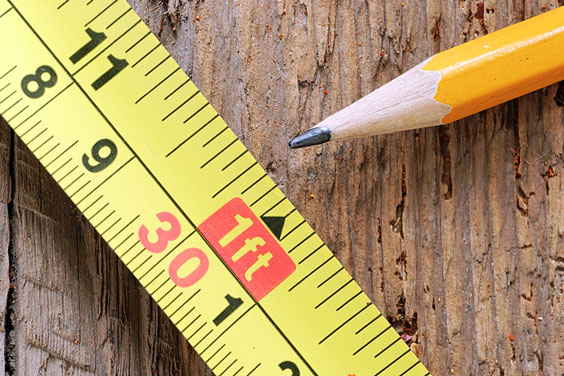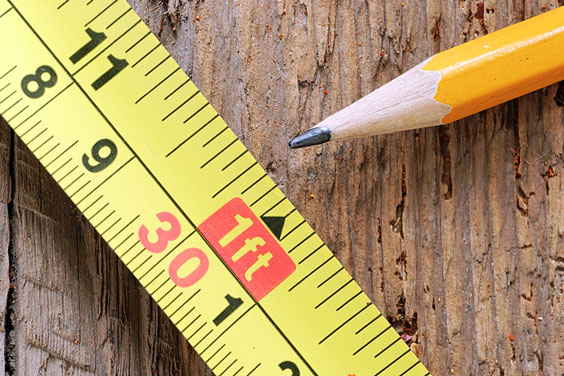 Tape Measure and Pencil on a Wooden Board
---
Copyright © 2012-2023 TagWeb.org.
All rights reserved.