The phrase software package is a noun. Software Package means (1) merchandise consisting of a computer program that is offered for sale, (2) (computer science) written programs or procedures or rules and associated documentation pertaining to the operation of a computer system and that are stored in read/write memory. The following articles and web pages elaborate on the phrase software package.
Drupal


Drupal is a free software package that allows users to publish, organize, and manage a wide variety of content on a website. Website contains information about what Drupal can do, offers support for the system, and offers add-on modules such as pods, blogging, podcasting, picture galleries and more.
https://www.drupal.org/

Ghostscript


Ghostscript is a copyrighted software package that interprets Postscript language and converts it to other formats. It can do the same with PDF files. It is written entirely in C and can run on a variety of platforms. There is a version of the software is free. Information about that and obtaining Ghostscript is on the website.
https://www.ghostscript.com/

MediaWiki


MediaWiki is a free software package originally written for Wikipedia. It is now used by several other projects of the nonprofit Wikimedia Foundation. One of its more useful features is that when a user submits an edit to a text, Wiki keeps the original in a database so that it can be easily retrieved. Information about the Organization and the software is on the website in several languages.
https://www.mediawiki.org/
The following article provides recent

software package

-related news.

The following digital image illustrates the phrase software package.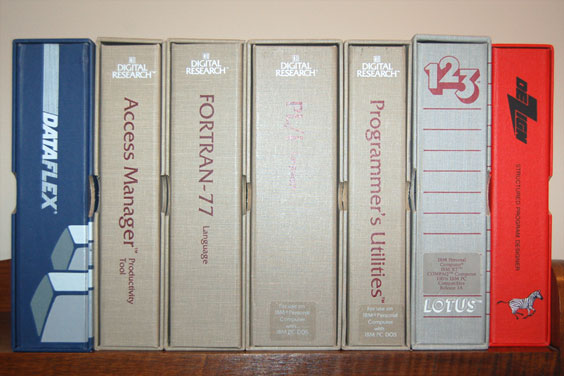 Personal Computer Software Packages from the 1980s
---
Copyright © TagWeb.org.
All rights reserved.
Tag Web > Software Package