The word industry is a noun. Industry means (1) the organized action of making of goods and services for sale, (2) persevering determination to perform a task, (3) the people or companies engaged in a particular kind of commercial enterprise. The following articles and web pages elaborate on the word industry.
Software & Information Industry Association


SIIA is the principal trade association for the software and digital content industry. Its mission is to promote and protect the software

industry

and to provide information to the industry. Users can become members on the website and learn about membership benefits. The website contains information about products, events, programs, and recent news.

https://www.siia.net/

Computer Industry Almanac


Computer

Industry

Almanac, founded in 1986, publishes market research reports for the PC and Internet industry. They publish both the Computer Industry Almanac and the Internet Industry Almanac.

https://www.c-i-a.com/

Boating Industry


Boating

Industry

provides news about the boating

industry

via print, webinars, and e-news. They provide classifieds, and resources to the marine industry.

https://www.boatingindustry.com/

Computer Industry Advertising


This online advertising guide for the computer

industry

features a discussion of the computer hardware and software market plus selected computer-related website links.

https://www.payperclicktools.com/computers.htm

Services Industry Advertising


This online advertising guide for the services

industry

features a discussion of business and consumer services and includes links to various service-oriented websites.

https://www.payperclicktools.com/services.htm

Information Technology Industry Council


The ITIC is the premier group of the nation's high-tech companies and a tech

industry

lobbying organization in Washington and around the world. It began in 1916 as an association of office equipment manufacturers. Its mission today is the same as in 1916: to promote the global competitiveness of its member companies. The website contains a list of members, issues, news, and more.

https://www.itic.org/

National Association of the Remodeling Industry


In 1983, the National Remodelers Association and the National Home Improvement Council joined to establish the National Association of the Remodeling

Industry

(NARI), which now has chapters nationwide and has enjoyed sizeable growth since its formation. In 2000, NARI moved its national headquarters to Des Plaines, Illinois. NARI strives to advance and promote the remodeling industry's professionalism, product, and public purpose.

https://www.nari.org/

Recording Industry Association of America


RIAA, the Recording

Industry

Association of America, collects and compiles information about shipment and purchasing trends of recorded music in the United States. This trade organization's members consist primarily of music distributors and record labels.

https://www.riaa.com/

Computer & Communications Industry Association


CCIA promotes open markets, open systems, open networks, and full, fair and open competition in the computer, telecommunications and Internet industries.

https://www.ccianet.org/

Industrial Revolution


The emergence of modern industrialism in Britain, Japan, continental Europe, and the United States has come to be known as the Industrial Revolution.

https://www.industrial-revolution.us/

Nanotechnology Industries


Nanotechnology is a cutting-edge science that is being used in many industries. Learn about the industries utilizing nanotechnology and find links to newsworthy nanotech companies and scientists.

https://www.NanotechCompanies.us/industries.htm

General Electric


GE is a diversified technology, media, and financial services company. Located in Connecticut, GE was founded in 1892 by Thomas Edison with his invention of the light bulb. Today its businesses include appliances, aviation services, consumer electronics, electrical and energy products, finance and business services, healthcare, media, and more.

https://www.ge.com/

Honeywell


Honeywell, located in New Jersey, is a major American multinational corporation that produces a wide variety of consumer products, engineering services, and aerospace systems. Honeywell is a public company that had its origins in 1906 with a thermostat invention. On the website, users can find out about the history of the company, its many products, and news about new products and initiatives.

https://www.honeywell.com/

ThomasNet


Thomas Register, over 100 years old, is the well-known paper version of ThomasNet, which lists 650,000 industrial companies indexed by product and service categories. The online version also provides access to over 20 million CAD drawings and hundreds of searchable product catalogs. The site also provides a place for businesses to add their links. The website is free.

https://www.thomasnet.com/

National Council of Textile Organizations


The National Council of Textile Organizations (NCTO) is an association that represents the entire spectrum of the textile industry. From fibers to finished products, machinery manufacturers to power suppliers, NCTO is the voice of the U.S. textile industry. There are four separate councils that comprise the NCTO leadership structure, and each council represents a segment of the textile

industry

and elects its own officers who make up NCTO's Board of Directors.

https://www.ncto.org/

SPI


SPI is the Plastics

Industry

Trade Association, an organization that promotes growth in the United States plastics industry. It supports brand owners, resin suppliers, equipment makers, and processors. SPI meets the diverse needs of the entire plastics industry.

https://www.plasticsindustry.org/

Style Careers


This large, fashion-only job listing website, utilized by major fashion

industry

players, is designed for persons who are seeking careers in the fashion industry. The site offers an online portfolio service, and it facilitates honest communication between fashion

industry

employers and job seekers.

https://www.stylecareers.com/

International Sign Association


The ISA was founded in 1944 and was originally called the National Electric Sign Association. The ISA, with 2600 members, exists to support, improve, and promote the sign industry. Visitors to the website can find out about ISA activities, how to join, the annual International Sign Association Expo, and educational opportunities as well as news about legislation and

industry

events.

https://www.signs.org/

WhatTheyThink?


WhatTheyThink is a media organization in the printing and publishing industry. It publishes news about the industry, including economic and trend analysis, emerging technology reports, and event reviews.

https://whattheythink.com/

American Fence Association


Founded in October, 1962 as the International Fence

Industry

Association, this "fencers" organization has become the largest professional organization that represents the fence, deck, and railing industry, with members throughout the USA and in Canada. With access to industry-specific education and training, AFA members have opportunities to grow their businesses and network with their peers at annual events like FENCETECH.

https://www.americanfenceassociation.com/

Beverage Daily


Daily news about the beverage

industry

and beverage equipment. It provides news on beverage processing, packaging, and the drink industry.

https://www.beveragedaily.com/

Discover Los Angeles


The mission of the Los Angeles Tourism & Convention Board is to advance the prosperity of LA's visitor economy and the livelihoods that depend on it. This is achieved by sales and marketing to the travel

industry

and to consumers. LA Tourism represents the Los Angeles destination to the meetings and convention industry; to the international travel trade and traveler; to cruise passengers and cruise lines; to domestic leisure travelers; and to the worldwide travel media.

https://www.discoverlosangeles.com/

Gift and Home Trade Association


The GHTA was formed in 2000, as the gift and home industry's non-profit professional trade association. The Association strives to help vendors, sales agencies,

industry

affiliates, and retailers work together by providing members with the opportunity to exchange ideas and network with

industry

leaders. The GHTA is a place where members can connect, contribute, and learn.

https://www.giftandhome.org/
The following articles provide recent

industry

-related news.

The following digital image illustrates the word industry.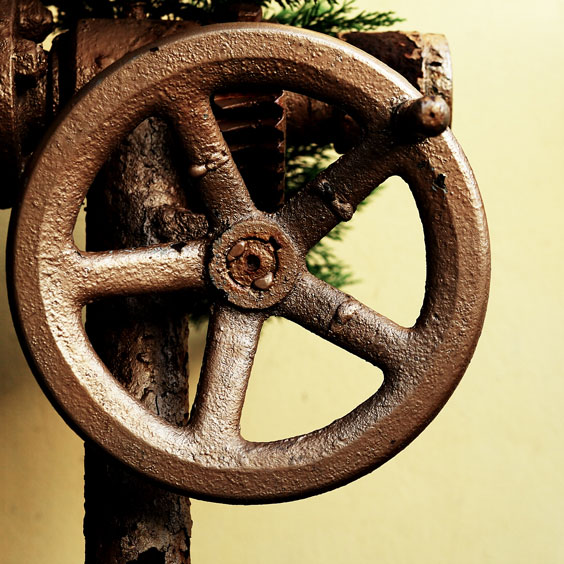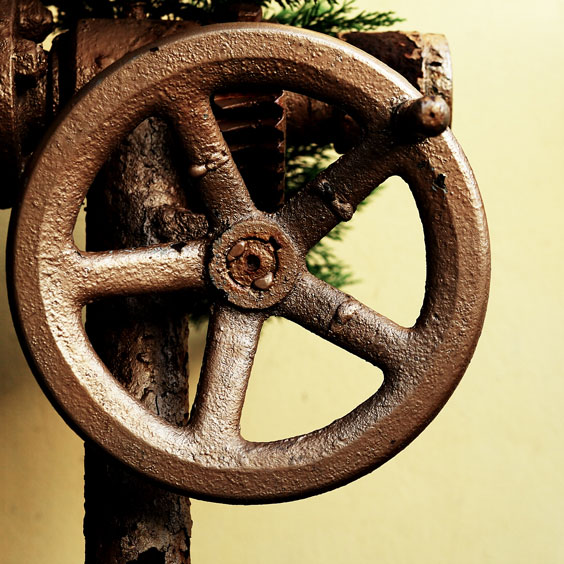 A Vintage Industrial Valve with a Wheel-shaped Handle
---
Copyright © 2012-2023 TagWeb.org.
All rights reserved.